About Us
Who are we?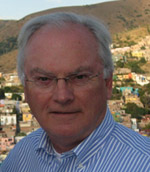 EDWARD G. BEDDOW
Founder and President
Edward G. Beddow has been professionally involved with the financial markets for over 35 years. As a Vice President in Dean Witter Reynolds' investment banking group in the late 1970's, he gained wide experience in public and private financings and undertook numerous valuation studies associated with merger and acquisition proposals and major capital projects. Since 1987, he has devoted his time exclusively to investment management. He is a member of the CFA Institute, the CFA Society of San Francisco, and a member of the Investment Advisor Association (formerly the Investment Counsel Association of America.)
As a portfolio manager, Ed has developed an investment style that emphasizes a contrarian approach to securities whose underlying value is not currently being reflected in the markets. Ed's philosophy is that a timely investment in these companies will provide superior long-term returns. His commitment to this value philosophy is underlined by the fact that he invests the major part of his own capital in the same manner as our client portfolios.
Prior to starting his own firm., Ed earned an MBA from the Stanford Graduate School of Business and served five years as a military officer in West Germany and the United States. Ed is a graduate of the U.S. Military Academy at West Point. He is an avid fly fisherman during the summer months in the Teton mountains where Beddow Capital Management maintains a Jackson, WY office. He enjoys hiking and hopes someday to compete in the One Fly Tournament.
---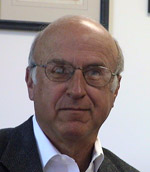 WILLIAM D. TICHY
Research Consultant
William D. Tichy was Director of Research at Beddow Capital Management from 1993 to 2015.
Bill began his career at Dean Witter in 1965 in Honolulu. He later joined the International Department in their New York City office. Bill ultimately relocated to San Francisco where he headed Dean Witter's West Coast Special Situation research group. He followed a number of diverse companies and specialized in analysis of independent oil and gas companies. As an analyst, Bill also worked closely with Dean Witter's Corporate Finance Department where he assisted with asset valuations and was actively involved in many initial public offerings.
Bill graduated from Ripon College in Wisconsin and completed courses in accounting, corporate finance, and security analysis at New York University, New York Institute of Finance, and the University of California.
---